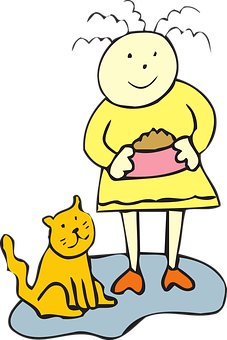 1/2 cup cooked ground chicken
1 can tuna in oil
1 tbsp. mashed, cooked carrot
2 tbsp. cooked brown rice
One of the easiest recipes around
Cooking for your cat shouldn't require a culinary degree, fancy equipment or exotic ingredients.
This recipe is good for beginners and the supplies and foods needed are probably already in your kitchen.
TIP - How to cook the ground chicken:
Coat a small pan with 1/2 teaspoon of coconut oil
Add meat to the pan and place it over medium heat
Sautee the chicken and cook for 5 - 10 minutes, until it is no longer pink.
DIRECTIONS:
Combine all ingredients in a food processor
Pulse until blended and serve
*Refrigerate leftovers, and discard after three days.
Was that the easiest cat food recipe ever?
Let us know how your feline friend enjoyed the feast.